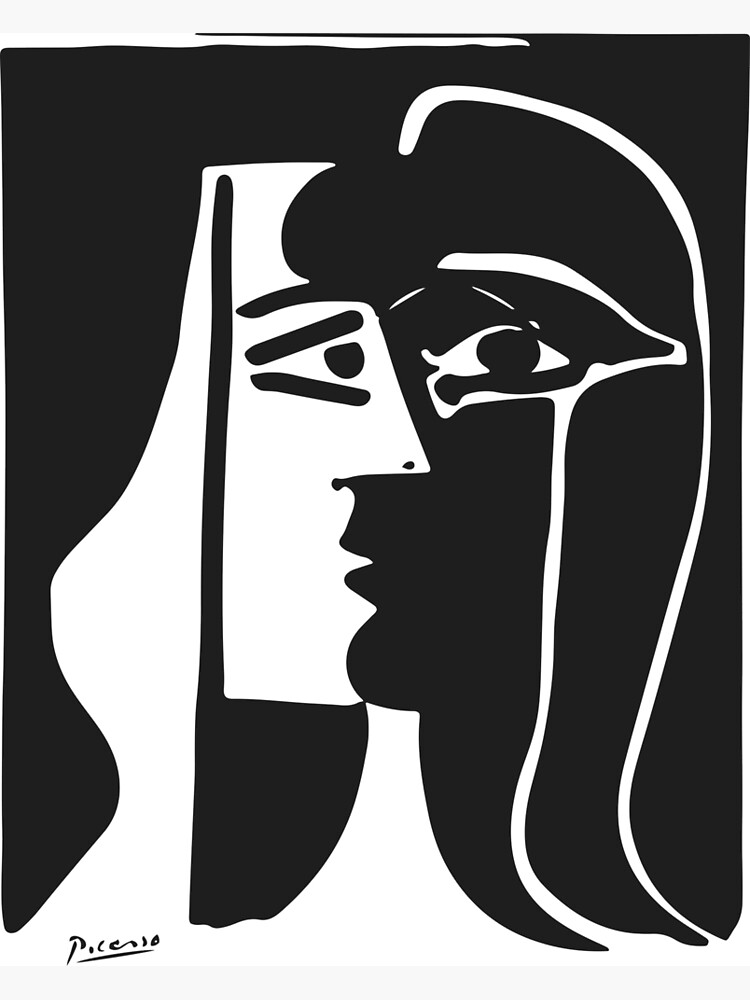 Love Poem from a Distance
by Carol Alena Aronoff
My lips are sealed, swathed
in gauze veils, a treasury of
the unspoken. My blue nitrile
hands cling to each other as
tightly as limpets, a reminder
to keep my distance. Yet, these
hands want to roam, follow
the animal in my fingers, touch
all the wild places, hearts of
palm, your heart.
You stand at the open door,
your cloaked voice, a sonnet.
I shelter in place, stop my feet
from drawing near. My face
wears a mask of mourning
but my eyes will not surrender
to exile, will never accept any
quarantine. Even if that's all
you see of me, you will still
know my love.
IMAGE: "The Kiss" by Pablo Picasso (1969).  Prints available at RedBubble.com.
NOTE FROM THE AUTHOR: I was thinking about the loss of intimacy for so many people during this time of exile and quarantine, and tried to place myself in their shoes.
ABOUT THE AUTHOR: Carol Alena Aronoff, Ph.D. is a psychologist, teacher, and poet. Her work has appeared in numerous journals and anthologies and has won several prizes. She was twice nominated for a Pushcart Prize. Carol has published two chapbooks (Cornsilk and Tapestry of Secrets) and six full-length poetry collections: The Nature of Music, Cornsilk, Her Soup Made the Moon Weep, Blessings From an Unseen World, Dreaming Earth's Body (with artist Betsie Miller-Kusz), as well as The Gift of Not Finding: Poems for Meditation (forthcoming).